"Legacy is not leaving something for people.  It's leaving something in people." – Peter Stople
At Jim Booth Art Gallery we are focused on giving back while both protecting and growing the value of Jim's art for all of our loyal customers.  We do not give away any reproductions as this would completely devalue Jim's art for all his past, loyal, customers.  Jim worked endlessly his entire career to both protect and maintain the value of his reproductions.  Jim's originals will be sold or auctioned in ways to bring the highest prices possible as all the funds from Jim's original paintings go to charity.
After working at the gallery side-by-side with her father for over 20 years, Jim's daughter Diana Booth continues the business with a focus to uphold the quality of Jim's art and how it is handled as well as maintaining the value Jim created for his work through his loyal customer base.  
Original Paintings – Jim had not sold any of his original paintings since the mid-1990's so he had quite a personal collection at the time of his passing in 2021.  Jim wished for all his remaining original paintings to be sold for charity and various local groups.  In the "Orignal Paintings" section of our website, you can find all of Jim's available paintings and information on each like when each painting is offered to the public, how to purchase it, and which charity/group benefitted.  
Pimlico Ladies Club  for the Shawn Jenkins MUSC Children's Hospital – A portion of every online sale at JimBooth.com goes to the Pimlico Ladies Club supporting the needs of the Shawn Jenkins MUSC Children's Hospital.  
Prior to Jim's passing, he had been talking to MUSC in hopes that some of his original paintings could be put on display and/or benefit the new Shawn Jenkins MUSC Children's Hospital – which was designed to have a strong association with the visual arts!  We are still talking with MUSC in hopes to fullfill Jim's vision.
The Pimlico Ladies Club has made care baskets for the patients and families of the MUSC Children's hospital for over 17 years!  They meet monthly to complete an average of 125 baskets per month.  In 2020 the Pimlico Ladies Club was the recipient of the Charleston Regional Business Journal's "Health Care Heroes" Volunteer Award.  For the 1st and 2nd quarters of 2022 Jim Booth Art Gallery has donated over $800 to the Pimlico Ladies Club to make care baskets for the Shawn Jenkins MUSC Children's Hospital!  Learn More HERE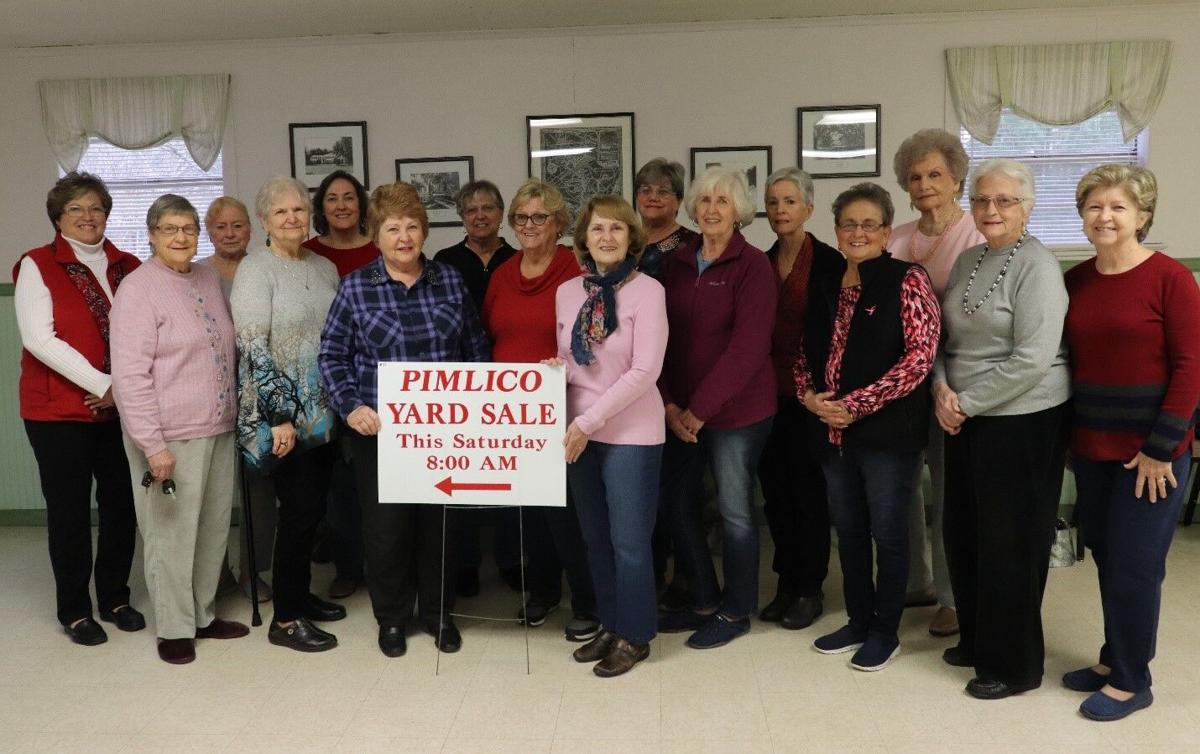 Pimlico Ladies Club preparing for their annual yard sale event.