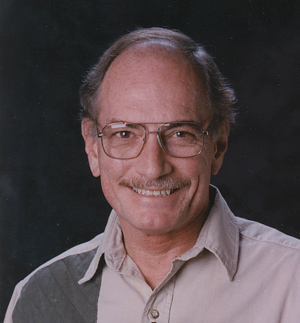 Jim Booth
Biography
Jim Booth, a self-taught artist, was widely known for his life-like realism.
With works that span the millennium, Jim paints Lowcountry and Charleston, SC area scenes from the early 1900's to the present. Born in Charleston, SC, in 1945, Jim often stated that he had "been drawing and painting as long as he can remember".
While majoring in architecture at Clemson University, he decided that art was where his future lay. In order to fulfill his military obligations, he left school and joined the Marine Corps for four years of service, including combat in Vietnam. The war cemented Jim's dedication to art so he returned home determined to begin a career as a painter.
In 1970 Jim started painting professionally for Ambassador Graphics. In 1977 Jim opened his own gallery, Four Winds Studio Gallery, which he later renamed Jim Booth Art Gallery. Jim's most famous painting is entitled "The Storm" depicts the Charleston Battery around 10:00pm, September 21, 1989, just before the lights were extinguished by Hurricane Hugo.
Over the years Jim's offerings expanded from original paintings, to lithograph paper prints, and canvas prints. As of May 2018 Jim retired after 47 years in business. His retail showroom & frame shop closed at that time.
Jim continued to sell his work on his website and through select local locations until mid-2021.  
In June of 2021 Jim sadly passed away leaving behind his artistic talent, life stories, and contagious laugh.  During his final days, Jim was at home taking in the view of paintings "Lowcounty Sunset" and "Days End".  
Jim's wishes were for his art to remain available for the public to enjoy.  In November 2021 the gallery re-opened for business at JimBooth.com (shipping only) and Patina Market Charleston (for local pick-up).
After working at the gallery side-by-side with her father for over 20 years, Jim's daughter Diana Booth continues the business with a focus to uphold the quality of Jim's art and how it is handled as well as maintaining the value Jim created for his work through his loyal customer base. 
At Jim Booth Art Gallery we are focused on giving back while both protecting and growing the value of Jim's art for all of our loyal customers.  We do not give away Limited Edition Prints or Classic Edition Posters as this would completely devalue Jim's art for all his past, loyal, customers.  Jim worked endlessly his entire career to both protect and maintain the value of his reproductions. 
Per Jim's last wishes – all his remaining original paintings will be sold for charity and/or donated for public display.   The sale originals will be sold in ways to bring the highest prices possible and all the funds from the sale of Jim's original paintings will all go directly to charities.  Jim's special Environmental Edition Prints will still be used specifically for charity fundraising!