— $15 flat rate shipping for all orders.
— FREE shipping option is offered on all orders over $300.
— All Prints and Posters are shipped flat only – never rolled!  Each image is individually shrink-wrapped on cardboard for protection.  Up to 6 prints/posters can fit in one box.  The shrink-wrapped art is sandwiched between 6 pieces of 200lb test, corrugated cardboard, with a 1.5" buffer cushion surrounding the art and then edge protectors on all sides.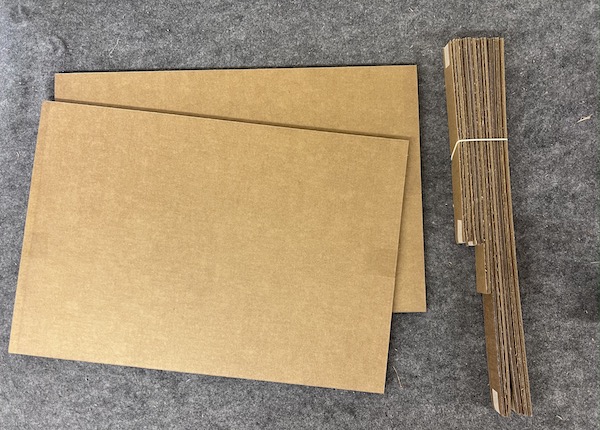 Custom Shipping Box Assembly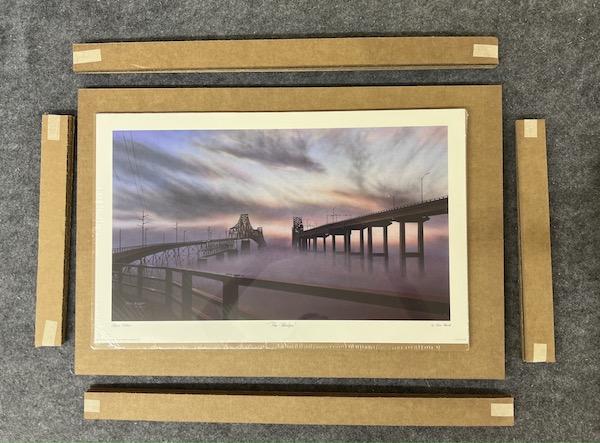 Product(s) in Shipping Box Assembly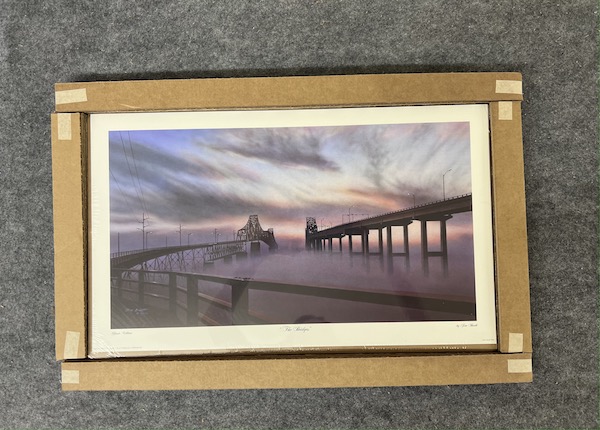 1.5" Buffer Strips Surround Product(s) in Box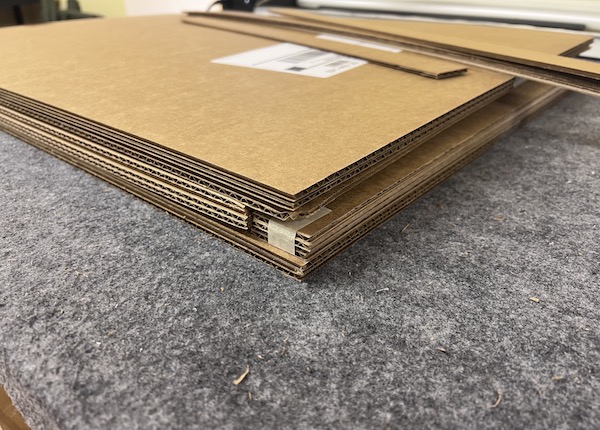 Box Top with Shipping Label and Edge Strips Ready to be Applied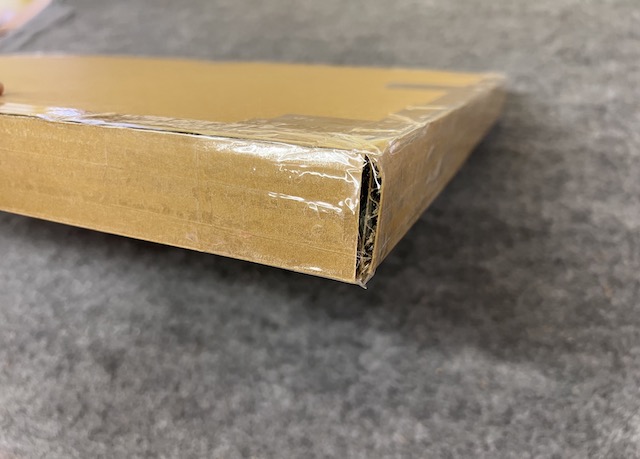 Edge Strips Secured with Double Rows of Shipping Tape
Additional Shipping Information
— Due to the increase in shipping cost, material cost, and gas prices it cost us on average $30 – $40 to ship each order…even Mini Cards!  We, unfortunately, have to charge shipping for orders under $300 to cover some of this expense.
— Orders ship via UPS in 1-2 business days (there may be a slight delay during the busy holiday season).  Tracking information is emailed for every package.
— If no street address is available, we can ship to a PO Box via USPS.  Historically we found that due to the large size of our packages it is best that they ship UPS. Note** USPS will not accept our large poster size package. 
— Shipping is available for the 48 contiguous US states.
— It is very rare that our packages get damaged but it does happen a couple of times a year 🙁   If there is a problem with delivery or damage to your order please contact us right away so that we can send you replacement(s).  We will deal with UPS/USPS directly regarding a claim.